I'm going to attempt this 365 thing this year. I'm not going to promise any particular type of photo. I take pictures of all sorts of random things. Before I put the kids to bed tonight I pulled out the monster and took a few shots of the kids. None of them seemed right for today.

So I went to the kitchen and pulled out my New Year's food and prepped a plate of it with a little garnish and snapped a few shots. I think this is my shot of the day: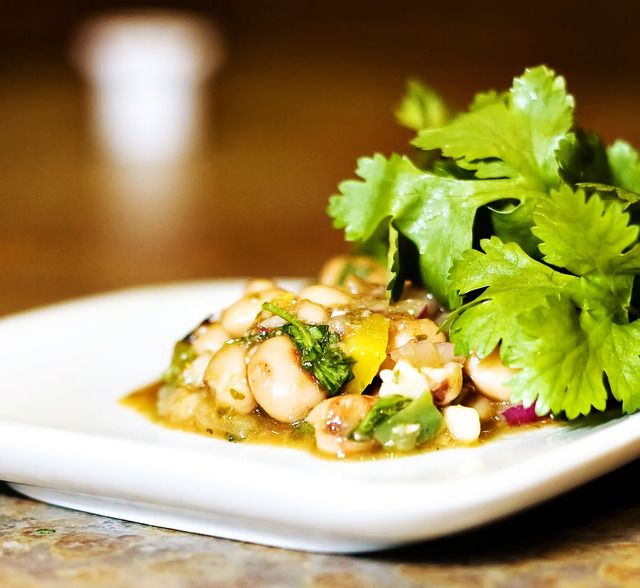 Texas Caviar

Want the recipe?

2 cans of black eyed peas

4 finely diced cloves of garlic

1 finely diced red onion

1 finely diced bell pepper

5 thinly sliced green onions

handful of chopped cilantro

1/4 white wine vinegar

1/4 cup extra virgin olive oil

1/2 cup salsa verde

salt and pepper to taste

(If you want it extra spicy dice a jalepeno pepper and toss that in, too.)

Drain and rinse the black eyed peas. Combine all ingredients in a large mixing bowl. Mix well.

Cover and refrigerate for 2-24 hours. The longer it marinates the better it tastes.

Serve cold with tortilla chips.